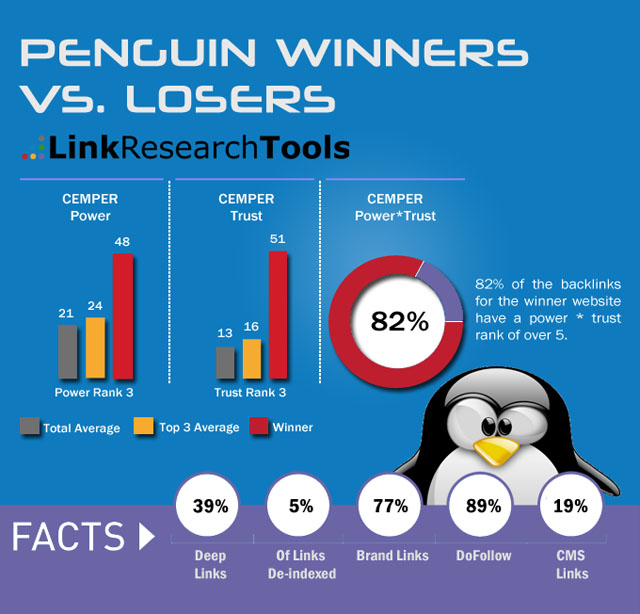 Penguin Update – Link Building Case Study via LinkResearchTools.com
The Penguin Update is not exactly new any more – there was time enough to dive into the data and have a look what distinguished the Google Penguin Update Losers from the Winners. One of the best experts to do an analysis like that is Christoph Cemper. Why is that – because he has one of the best toolsets in the industry at his disposal and he is a renowned specialist when it come to link building and link analytics.
Click on the infographics above and read the complete case study.